Study In Dubai
Welcome to our guide to studying in Dubai! Dubai is a rapidly growing destination for international students seeking a high-quality education and a unique cultural experience. The city has become a hub for higher education in the region, with a range of universities and colleges offering programs across a variety of disciplines.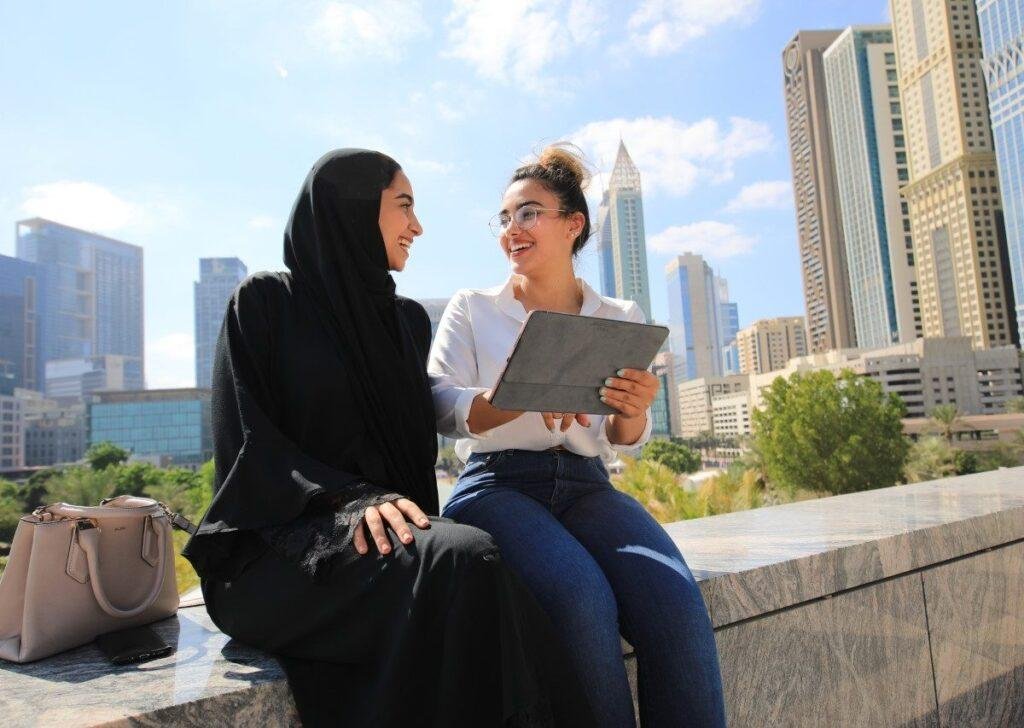 Here, we'll take you through everything you need to know about studying in Dubai, from the application process to the cost of living and available scholarships.
Benefits of Study In Dubai
You just finished high school and have decided that you want to study abroad. But where should you go? The greatest challenge you'll ever have to complete is choosing the ideal location. We have made the decision to deviate from the norm. We all desired to experience various cultures and religions. Happily, we found the United Arab Emirates to be the ideal location, and it might be for you as well.
Here are some of the reasons why studying in Dubai could be a great choice for you:
Benefits of Study in Dubai from ASTI Academy
There are several benefits of Study in Dubai from ASTI Academy:
ASTI Academy Dubai is a highly regarded technical training institution 1995 for vocational educational qualifications in Dubai. Here are some reasons why you may want to choose ASTI Academy Dubai for Vocational & Technical courses!!
Quality Education
ASTI Academy Dubai is known for providing high-quality technical education qualifications with a strong emphasis on practical learning. The institution has state-of-the-art labs, research centers, and teaching facilities, providing students with hands-on experience in their field of study.
Internationally Recognized
ASTI Academy is an internationally accredited technical training institute in Dubai that has a strong reputation for academic excellence, and its graduates are highly sought after by employers worldwide.
International Exposure
Studying at ASTI Academy Dubai provides students with a unique opportunity to experience a multicultural environment. The institution attracts students from all over the world, providing an opportunity to learn and interact with people from different cultural backgrounds.
Scholarships
ASTI Academy Dubai offers a range of scholarships to help students cover their expenses. These programs may cover tuition fees, accommodation, and living expenses, making it easier for students to pursue their higher education without financial worries.
Campus Life
ASTI Dubai has a vibrant campus life providing students with opportunities to engage in extracurricular activities and develop their leadership skills. With its strong reputation and emphasis on practical learning, ASTI Academy Dubai is an excellent choice for students seeking a comprehensive higher education that prepares them for a successful career in their chosen field.
Application Process

To study in Dubai, students need to apply to their chosen institution directly, either through the university website or through an online application portal. The application process may differ from institution to institution, so it's essential to check the application requirements and deadlines.
Thinking How can I find and apply for courses in ASTI Dubai? Fill out your request here. One of our admission officers will access your profile eligibility for getting admission to a suitable course and for scholarship grants.  An application can be made online or offline by visiting our campus. For more information, click here.
Study In Dubai For Indian Students
For Indian students, Dubai has always been a dream destination. The country has long been the most alluring due to its lower crime rates and tax-free earnings. UAE tops the list of favorite destinations for Indian students, surpassing the United States. Students from all around the world are excited to pursue higher education in Dubai. Inquiring as to why? See why everyone adores studying in Dubai by reading on.
What to study after 12th in Dubai?
After completing 12th grade in Dubai, there are many options for further studies depending on your interests, academic background, and career goals. Here are some of the popular options for higher education in Dubai:
Bachelor's Degree: You can pursue a bachelor's degree in a variety of fields such as engineering, business, arts, sciences, and more. Many universities in Dubai offer bachelor's degree programs in collaboration with renowned international universities.

Diploma Courses: There are various diploma courses available in Dubai, which offer specialized training in areas like engineering, business, aviation, healthcare, social science and IT.

Vocational Courses: You can consider enrolling in vocational courses, such as courses related to hospitality, aviation, or culinary arts. These courses offer practical training and are designed to prepare students for a specific profession.
As an international student studying in Dubai, you will have a unique opportunity to experience student life. Dubai draws international students from all over the world since it is a global metropolis. The Knowledge and Human Development Authority (KHDA) reports that enrollment at higher education institutions in Dubai has increased annually by 3.6%. Now, Dubai has more than 29,000 pupils enrolled in classes.

Best Courses To Study in Dubai after 12th
There are numerous courses available in Dubai after completing 12th grade, and the best course for you depends on your interests, career goals, and academic background. Here are some of the best courses to study in Dubai after 12th:
Engineering

Business Administration

Hospitality and Tourism

Computer Science & IT

Healthcare
How Do I Choose the Right Course After the 12th in Dubai?
Choosing the right course after 12th in Dubai can be a daunting task, but with proper research and guidance, you can make an informed decision. Here are some steps that can help you choose the right course:
Identify your interests and strengths: Make a list of your interests and strengths and see which courses align with them. Consider your hobbies, skills, and talents while selecting a course.

Consider your career goals: Think about your long-term career goals and see which courses can help you achieve them. For example, if you want to pursue a career in engineering, consider courses related to that field.

Research courses and universities: Do thorough research on the courses and universities that offer those courses. Look for the course structure, syllabus, duration, and fees. Check the university's accreditation and reputation.

Consult with experts: Seek guidance from education consultants or career counselors who can help you understand the courses and the career opportunities they offer.

Consider the location and cost: Consider the location of the university and the cost of the course. Make sure that the location is convenient for you and the cost is within your budget.
Don't Give Up These Special Course Deals from #UAE leading technical training Institute, ASTI Academy, Dubai
Secure Your Career's Future with the Most Popular In-Demand Courses

Acquire Digital Skills That Are Job-Ready

Experience-Based, Immersive Learning with Outcomes

Learn from a Top-Notch Pool of Industry Professionals

Best-in-Class Curriculum Approved by Industry
Study at ASTI Academy, Dubai with a scholarship
At Asti, We do have a special scholarship program for National as well as International students coming from various countries to fulfill their dreams. Scholarship Grants in Asti depend upon the Scholarship eligibility set by Academics for different Departments. A student who is eligible can avail of up to 60% of a scholarship grant from the institution. For more details about the scholarship, and eligibility click here.  International students can receive their education at a very affordable cost in Dubai as compared to studying in mainland countries where universities belong.
Student Life in Dubai
Dubai is a vibrant city with plenty of entertainment options, from shopping and dining to cultural events and sports activities. There are many student clubs and organizations in Dubai, providing an opportunity to meet people and get involved in campus life.
Conclusion
Overall, studying in Dubai can provide a unique and rewarding experience for students seeking a high-quality education in a dynamic and exciting city. Studying in Dubai is a unique and rewarding experience that provides access to a high-quality education, a multicultural environment, and modern facilities. With a range of scholarships and financial aid programs available, studying in Dubai is an achievable goal for many international students. So, if you're considering studying abroad, Dubai may be the perfect destination & ASTI may be the right institution for you.
General Inquiries
Do you have questions or want information about the admission procedure and the courses at ASTI? We recommend that you go directly to our  ASTI Academy website. This is the best way to start the process. For all other general inquiries email us at enquire@astiacademy.ac.ae. 
Check our Social media handles Facebook, Instagram,Linkedin, Twitter for more details. Click here to Get all questions answered.