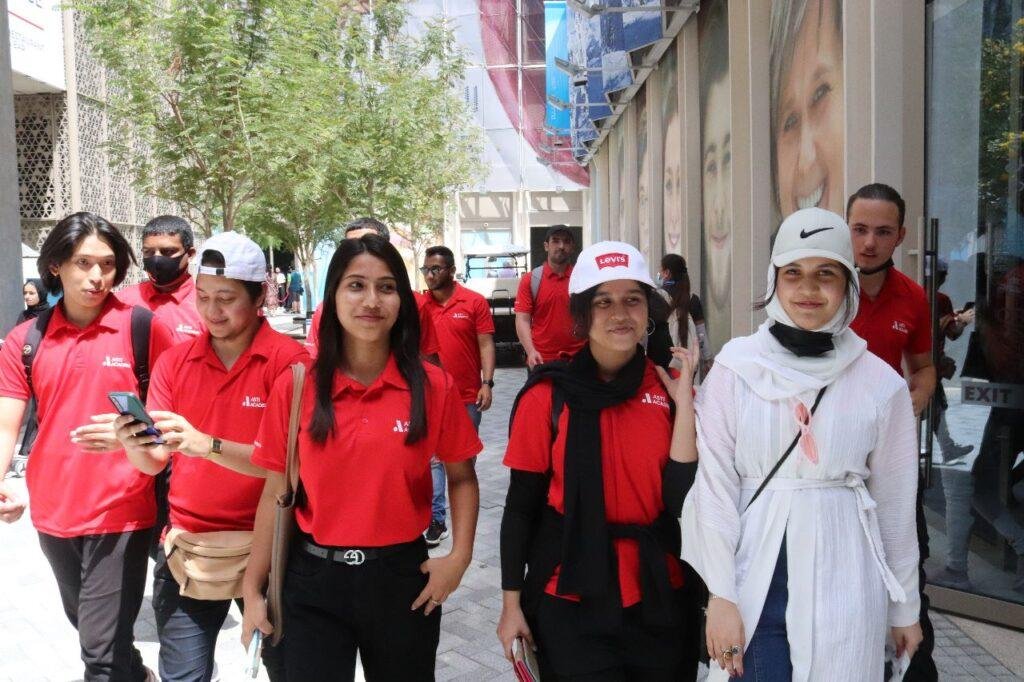 Study Of UAE Higher Education Qualifications
An overview of the study of UAE higher education qualifications and investigate its capacity to supply Dubai's economy with skilled labor and achieve the emirate's strategic social development objectives. By examining various characteristics of the higher education sector and discussing their inherent strengths and weaknesses in light of Dubai's labor market needs.
Later findings reveal that the UAE higher education sector has witnessed impressive growth since 1997 mostly led by a vigorous expansion of the private higher education sector. This situation led to substantial growth in higher education opportunities for the UAE population.
However, the lack of development of graduate studies and the lower quality of graduates, as perceived by both employees and employers, represent the main challenges to the capacity of the sector in fulfilling the needs of Dubai's economy.
Is Dubai good for Higher Education?
The United Arab Emirates (UAE) is known for maintaining high standards when it comes to education. This is ensured by Dubai's Ministry of Higher Education and Scientific Research and various accrediting agencies. Dubai has become a favourite among parents and students for multiple reasons, the first being the freedom to choose between educational institutions.
Asti is one of the technical training institutes in Dubai that delivers world-class international diplomas in engineering, business management, finance, tourism & hospitality management,  psychology, education & teachers training, computing, and IT programs. The higher diplomas at ASTI Technical academy offer short courses, seminars, and workshops. ASTI helps them to get a professional-level UAE Government certified technical higher diploma in their chosen fields.
Why Choose ASTI  for Higher Education?
At ASTI, a student can enroll in part-time as well as full-time courses. As we are using the blended mode of education, students get an opportunity for industry learning and internships. There will be no exams as the assessment is based only on assignments. Be a recognized professional from ASTI with Dubai Govt  KHDA-approved higher education programs in Dubai. ASTI technical academy offers a wide range of foundation programs for higher education at levels 2 & 3, and levels 4 & 5 in the field of business, engineering, Accounting, Education & Training.
Study & Earn a UK Higher Education Qualifications At ASTI
In particular, UK higher education qualifications is valued all over the world for its renowned standards and quality. Studying in the UK always remains the first choice of the largest segment of the international student population. ASTI makes it happen through its higher international diploma programs. ASTI is internationally accredited by the world's largest education bodies & our courses are valid in over 120+ countries.
Being the top technical and vocational institute in the middle east, ASTI awards higher international diploma degrees for graduates and masters. Since its inception in 1995, ASTI was established with the aim of providing quality higher education on a consistent basis. The campus has a cosmopolitan atmosphere with students from all corners of the globe. As a benefit of studying  UK certification courses at ASTI, students get an abundance of opportunities both to learn and broaden skills and access job markets that give a boost to their chosen career path.
How To Apply AT ASTI For Higher Education?
Apply for your higher education qualification at ASTI in 3 easy steps! Should you have any questions regarding the application process or the required documents, do not hesitate to contact our support team.
Application For National Students 
Counseling
Students should submit a request with these links and one of our admissions officers will contact you for counseling and address all your queries.
Application
After submitting the request form, Students should submit the application form. Click here to fill out the application form.
Offer Letter
Once the application is submitted, ASTI will issue an offer letter and the student ID card.
Campus Tour
Students will be invited to ASTI for a campus tour .
Registration
Students should pay the registration fees to block their seats.
Once the registration is done, learners can enroll and start learning #from UAE Leading Technical Training Institute, ASTI.

Application For International Students
E-Counseling
Learners should submit a request with these links and one of our admissions officers will contact you to provide E-Counseling and address all your queries.
Application
After submitting the request form, Students should submit the application form. Click here to fill out the application form.
Offer Letter
An offer letter will be issued from ASTI once the information provided in the application form has been verified.
Interview
An interview will be conducted with learners to discuss in brief the process, fee structure, and program you're enrolling in.
Registration
After the interview, learners need to pay the fee in order to continue with the registration process. Payment details will be shared with you by our admission officers. Register a safe payment of fees using a credit or debit card, or choose any other method of payment available.
Visa Application
Once the payment is received, ASTI will send a visa application form which learners need to fill out to proceed with visa processing.
Enrollment
A visa copy will be shared with learners and learners can enroll and start learning from ASTI.
Our customer service is available to you throughout the whole process. And start planning to study for your certified international higher diploma at Dubai's leading technical academy ASTI!
For Any queries, please fill out the contact form below and the ASTI team will contact you shortly to answer all your queries.
Accelerate Your Career within 24 months From ASTI!!!
Experienced and learned teachers are strongly encouraged to nurture the students. The global standards set at ASTI in the field of teaching spur us on in our relentless pursuit of excellence. In fact, it has become a way of life for us. The highly motivated youngsters on the campus are a constant source of pride. With steady steps, we continue our march forward. We look forward to meeting you here at ASTI.