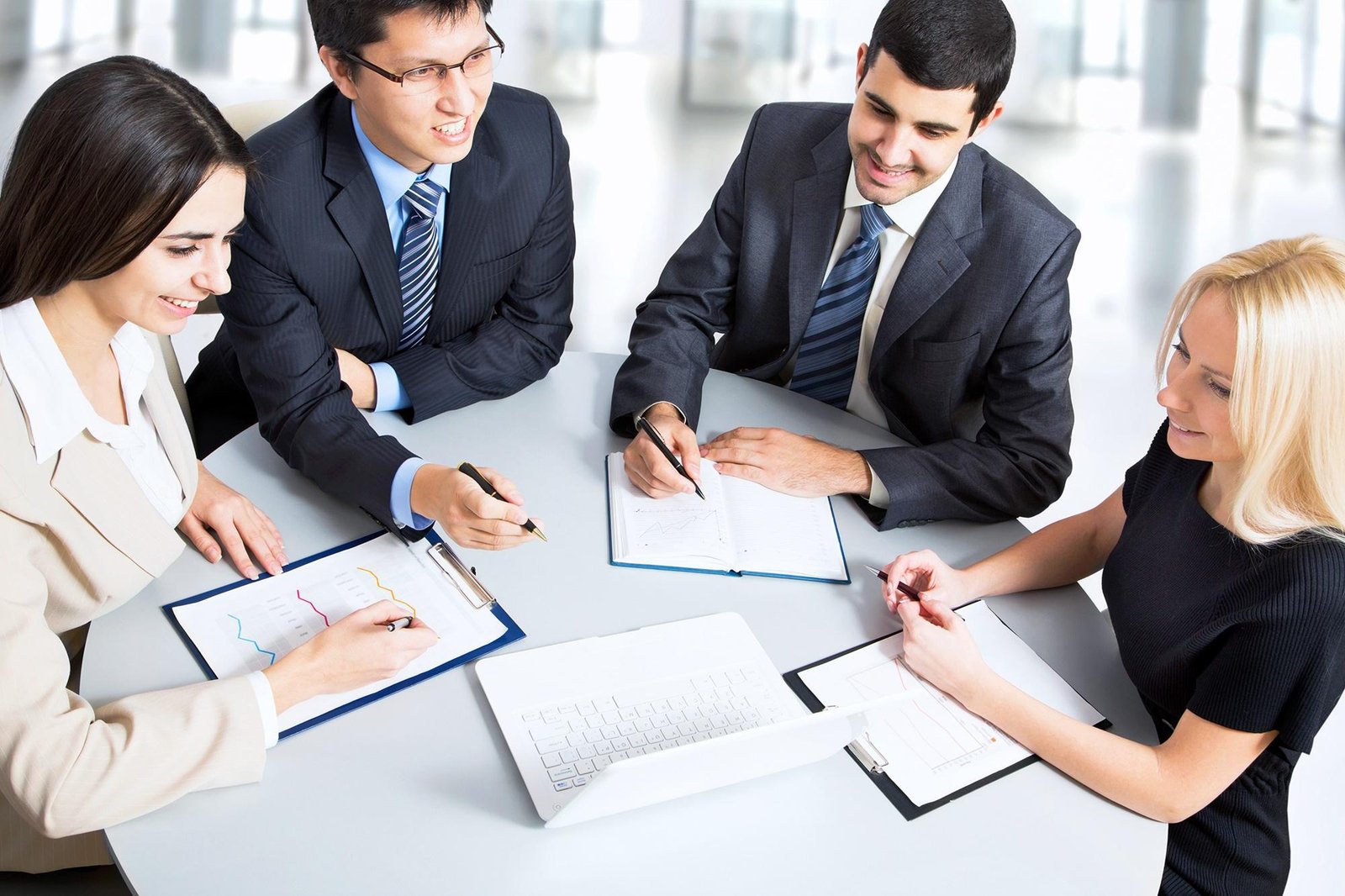 Diploma In Business Administration
Dubai is a hub of international business and offers a diverse range of opportunities for professionals in the field. As such, it's no surprise that the city offers a variety of top-notch business administration courses for students and professionals looking to enhance their skills. Diploma in business administration program from ASTI  is designed to equip students to take on leadership roles in an increasingly complex and dynamic global scenario. The program lays the foundation for conceptual and analytical reasoning and gives the students an insight into the dynamics of business. ASTI  believes in building leaders through holistic, transformative, and innovative education.
Level 5 diploma in business administration from ASTI benchmarks its curriculum against the best in the GCC to ensure that it delivers quality business education, based on the best pedagogic practices. It revolves around the principle that business leaders are not mass-produced; they are nurtured and developed with care. Whether you are looking to start your career in business or take your existing skills to the next level, numerous options are available. ASTI business administration courses offers an affordable UK curriculum, taught by experienced industry professionals, to provide students with the knowledge and practical skills they need to succeed in today's fast-paced business world. With a wide range of specializations, including finance, marketing, and operations management, students can find the right course to match their career goals.
So why wait? Enroll in one of Dubai's top business administration courses from ASTI today and take the first step towards a successful and fulfilling career in the world of business!
Business Administration Program Overview
ASTI's curricula, innovative teaching methods, exposure to industry best practices, and experiential learning emphasize the distinctive challenges of managing in the global context. Various clubs, social projects, action-oriented courses, contemporary studies, and student self-governance initiatives help develop critical thinking and leadership skills.
The course prepares students for management jobs in a variety of businesses by providing them with the knowledge and skills they need. This program provides students with a strong foundation in business administration and strategy formulation. It will prepare students to comprehend how businesses work, how they are managed, and to be sensitive to their surroundings. Contact us today to get started on your path to success.
Aims & Objectives Of Business Administration
ASTI level 5 business administration program aims at enabling exceptional learning experiences to help prepare students with analytical decision-making capabilities that aim to influence the business practices of tomorrow. ASTI fulfills its commitments towards the environment, and society, supporting students in pursuing their managerial dreams.
The Business administration diploma courses from ASTI provides learners with the knowledge and skills required by a middle or senior managing position in an organization, and who may be involved in managing organizational finances, investment, and risk. ASTI courses are designed to provide students with the knowledge and skills they need to succeed in today's competitive business world.
Mode of Study
Online / On Campus / Blended
Program Duration
2 Years / 24 Months
Assessments
Assignments Based Assessment

No Exams 
Business Administration Program Specification
The level 5 diploma in business administration program aims to provide a coherent study of business organizations and their management and develop the knowledge, skills, and capabilities graduates require to respond proactively and creatively to the challenges of the contemporary business environment. The program seeks to provide an academic experience with a strong emphasis on the development of the business knowledge, skills, and capabilities appropriate to the rapidly changing global, cultural, and technological business environment.
| | |
| --- | --- |
| Qualification Title |  Diploma In Business Administration |
| Qualification Level | UK Level 5 |
| Accreditation status | Accredited |
| Credit Equivalence | 240 Credits |
| Recognition | Globally Recognized |
Application Procedure For National Students
Counseling
Students should submit a request with these links and one of our admissions officers will contact you for counseling and address all your queries.
Application
After submitting the request form, Students should submit the application form. Click here to fill out the application form.
Offer Letter
Once the application is submitted, ASTI will issue an offer letter and the student ID card.
Campus Tour
Students will be invited to ASTI for a campus tour so that students can experience the different labs, classrooms, libraries, auditorium, and more.
Registration
Students should pay the registration fees to block their seats.
Enrollment
Once the registration is done, learners can enroll and start learning #from UAE Leading Technical Training Institute, ASTI.
Application Procedure For International Students
E-Counseling
Learners should submit a request with these links and one of our admissions officers will contact you to provide E-Counseling and address all your queries.
Application
After submitting the request form, Students should submit the application form. Click here to fill out the application form.
Offer Letter
An offer letter will be issued from ASTI once the information provided in the application form has been verified.
Interview
An interview will be conducted with learners to discuss in brief the process, fee structure, and program you're enrolling in.
Registration
After the interview, learners need to pay the fee in order to continue with the registration process. Payment details will be shared with you by our admission officers. Register a safe payment of fees using a credit or debit card, or choose any other method of payment available.
Visa Application
Once the payment is received, ASTI will send a visa application form which learners need to fill out to proceed with visa processing.
Enrollment
A visa copy will be shared with learners and learners can enroll and start learning from ASTI.
Our customer service is available to you throughout the whole process. And start planning to study for your certified international higher diploma programs at Dubai's leading technical academy ASTI! For Any queries, please fill out the contact form below and the ASTI team will contact you shortly to answer all your queries.
Please feel free to contact us or connect our admission counsellors here to know more about UAE Govt certified ASTI Programs!
Students/Learners with Age 18 & Above.

Highschool qualifications (O Level / A levels/ 12th)

English Language Proficiency

Also, refer to the RPL guide to know more about exemptions (for working professionals only).
ASTI Academy is Recognized & Accredited by the Government of Dubai, KHDA,  Ofqual, and multiple global educational legal bodies, proving government-approved vocational educational qualification programs in Dubai.
Business Administration Career Pathways
A business administration diploma can lead to jobs in multiple industries including manufacturing, health care, education, finance, civil service, nonprofits, and retail. In addition to advanced education, you need an enterprising spirit, excellent managerial knowledge, focus, and exceptional interpersonal skills.
Business Manager
Business managers oversee the day-to-day business operations of a company. They collaborate with company executives and employees to direct the organization's resources toward achieving goals and objectives.
Director of operations
A director of operations oversees and encourages the growth and profitability of an organization. Their duties may include staff management, department supervision, or the production of goods. The director of operations helps with the daily activities of the company and sets strategic goals to help organizations remain in business.
Business Consultant
Business consultants recommend strategies to improve efficiency and boost revenue. They work with managers to implement organizational changes that reduce costs, boost productivity and increase profits.
The Human Resource Manager
The Human Resource Manager will oversee the regular duties of the Human Resources (HR) division, including hiring and conducting interviews, paying employees, handling leave requests, and enforcing business regulations and procedures.